About Computer Science & Engineering Department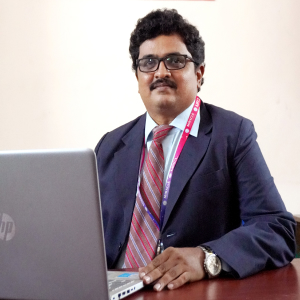 Miracle Educational Society Group of Institutions (MRCL) established the Department of Computer Science & Engineering (CSE) in 2009 with an initial intake of 60 students in the B.Tech program, enhanced by 60 seats in 2010-11, and now reached to a total of 180 seats. Introduced Post Graduate program (M.Tech) in CSE in 2013-14 with an initial intake of 18 seats. Both programs are duly approved by the AICTE and Govt. of AP, and the institution is affiliated to JNTUK. The Department of CSE is leaping forward with strength by strength over the years.
The Department has adequate and eminent faculty members who are registered for their Ph.D. Programs at various universities and are actively doing their research work.
The department shows excellent performances in research and consultancy, while continuing education programs, industry-institute partnerships, and publication by faculty members. Apart from this, our faculty members have multi expertise in areas like Network Security, Grid Computing, Cloud computing, Image Processing, Multimedia Systems, and others.
The CSE department is headed by Mr. G Rajasekharam and has 21 teaching faculty. Cadre wise breakup of the faculty position is as below,
| Designation | Total |
| --- | --- |
| Professors | 03 |
| Sr. Assistant Professors | 05 |
| Associate Professors | 04 |
| Assistant Professors | 09 |
| Lab technicians | 04 |
| Supporting staff | 03 |
Department Objective
To build engineering graduates with academic excellence, positive attitude, good communication, and technical skills enriched with good character, self-confidence, and leadership qualities and furnish easy employment in any industry as well as academic pursuance for further higher studies in India or abroad.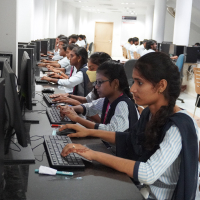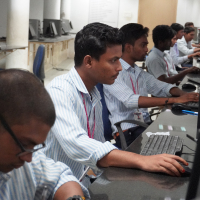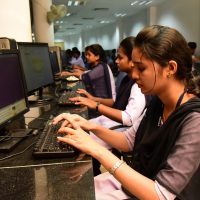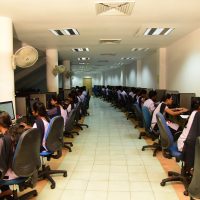 List of CSE Labs:
Computer Programming & IT workshop Lab

UNIX Lab

DS Lab

JAVA programming Lab

DLCSO/DLD Lab

DBMS Lab

Operating Systems and Compiler Design Lab

Network Programming Lab

Web Technologies/AJWT Lab

Computer Networks and Case Tools/UML Lab

Advanced Data Structures Lab

OOP lab (C++)

FOSS lab
Placements
| Academic Year | No. of Placements | % of students placed |
| --- | --- | --- |
| 2022-23 | 85 | 47 |
| 2021-22 | 34 | 18 |
| 2020-21 | 37 | 20 |
| 2019-20 | 59 | 76 |
| 2018-19 | 52 | 47 |
| 2017-18 | 50 | 67 |
| 2016-17 | 30 | 68 |
| 2015-16 | 33 | 52 |
| 2014-15 | 41 | 57 |