Top 5 Careers in Artificial Intelligence & Data Science that are shaping the future
August 6, 2021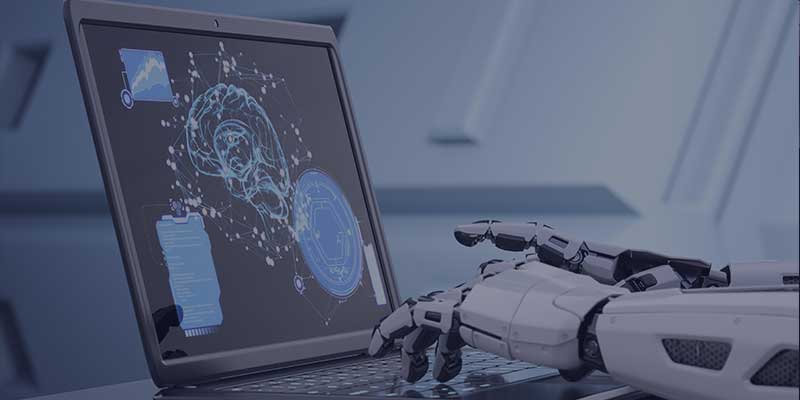 In today's modern IT world, Artificial Intelligence and Data Science have become the two most sought-after technologies, as most businesses are data-driven. From unlocking smartphones with our faces and receiving vocalized answers from virtual assistants to sorting out unwanted emails to a spam folder, Artificial Intelligence is defining society today in ways we never anticipated. 
As the business world witnessed the power of data-driven decision-making, there is a huge demand for the workforce with skills in data modeling and analytics. While there are a lot of job opportunities in artificial intelligence, there's a significant shortage of skilled AI professionals.
If you think a career in Artificial Intelligence & Data Science appeals to you and want to know what kind of jobs you should start looking for and what skills you would need to get hired? Let's dive into the details:
1. Machine Learning Engineer:
Machine Learning Engineer focuses on researching, building, and creating AI algorithms to automate predictive models that define machine learning. They build systems and machines that have the ability to learn as well as apply the knowledge gained without being specifically programmed.
Hiring managers prefer candidates with extensive experience in agile development practices with knowledge of multiple programming languages like Java, Python, and Scala. A Machine learning engineer is a highly sought-after job and commands an annual median salary of $114,600.
2. Data Scientist:
Data scientists leverage both machine learning and predictive analytics to collect, analyze, and interpret large, complex datasets. They also create algorithms and predictive models that help extract the data and share insights with peers.
To be hired, candidates must hold a master's degree or a doctoral degree in computer science with two years of experience in machine learning. Most data scientists use Python as their primary coding language with SQL, Scala, and Java also required for these roles.
Data scientists in artificial intelligence demand an annual median salary of $120,856.
3. Business Intelligence Developer
Business Intelligence Developer is involved in analyzing complex data sets to identify business and market trends. He/she plays a key role in improving the efficiency and profitability of a business.
Unlike other artificial intelligence careers, a business intelligence developer is required to have only an undergraduate diploma in computer science. However, an ideal candidate must have considerable experience in data warehouse designing, data mining, SQL queries, and SQL Server Integration Services
BI Developers may seek an average salary of $91,378 per annum.
4. Research Scientist
Often considered one of the highest paying careers in AI, Research Scientists are experts in multiple AI disciplines, including applied mathematics, computational statistics, machine learning, and deep learning.
To get hired, research scientists are expected to have an advanced master's or doctoral degree in computer science with extensive knowledge and in-depth understanding of parallel computing, distributed computing, machine learning, and artificial intelligence.
Research scientists are in high demand and they make up to $95,345 annually.
5. Big Data Engineer/Architect
Big data engineers are typically tasked with architecting, building, testing, maintaining, and assessing big data solutions, enabling better flow and access to the data.
Hiring managers mostly prefer candidates who have completed a Ph.D. in mathematics, computer science, or a related field. Candidates also have to demonstrate significant programming experience with C++, Java, Python, and Scala and show in-depth knowledge in data mining, data visualization, and data migration.
These are among the high-paying jobs in artificial intelligence and are likely to make an average salary of $145,827 per annum.
Companies Hiring for Artificial Intelligence Roles
Individuals with skills in Artificial Intelligence & Data Science have fair chances of getting hired by top MNCs such as:
Google

Flipkart

Amazon

IBM 

Cognizant

GE Capital

HCL

Dell

IBM

Accenture

Microsoft
Final Words
As mentioned above, AI is a lucrative career option to choose and those with a rare balance of skills and real-world exposure will be able to land any number of roles in different fields. World Economic Forum reports and surveys predict that Artificial Intelligence would create tons of jobs for entry-level and experienced professionals across various sectors in the coming years.