Why is Mechanical Engineering a great career option?
June 22, 2022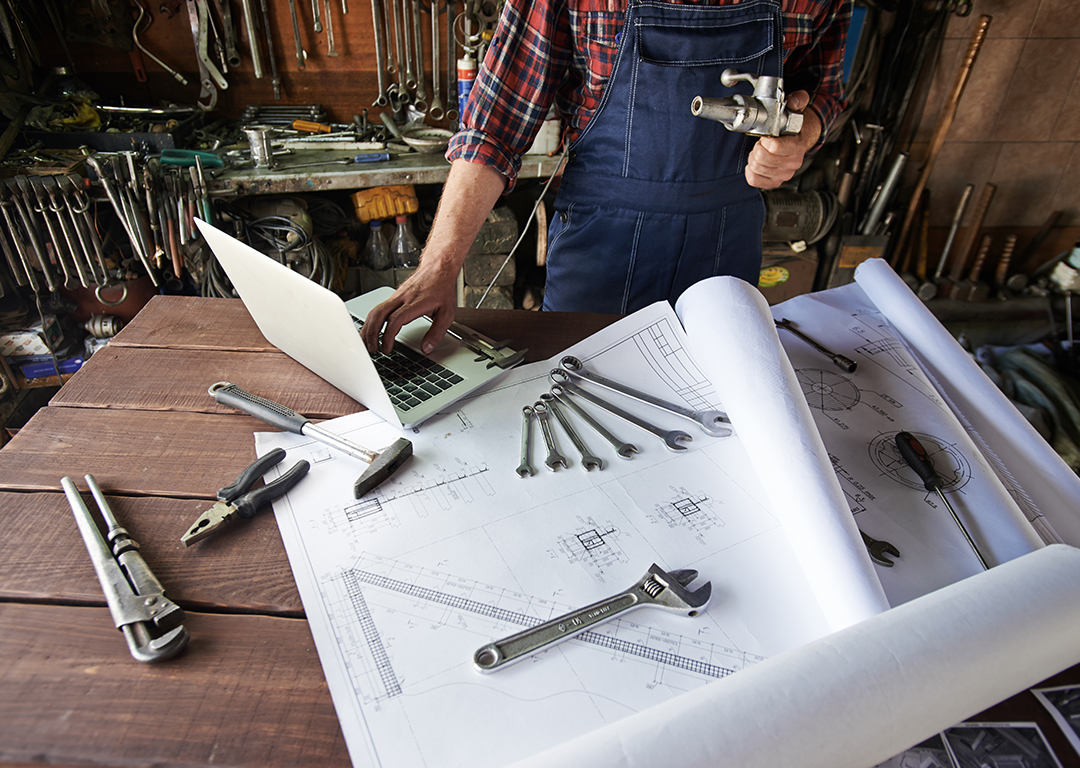 About Mechanical Engineering
Mechanical Engineering is a discipline that combines creativity, design, and analytical knowledge to turn a concept or an idea into reality. Mechanical engineers use the principles of motion, energy, and force to design a function safely, efficiently, and reliably, all at a competitive cost. While we might not even realize it, we most likely use something in our daily lives that has a touch of mechanical engineering. The future of the technological world is based on Artificial Intelligence, Cyber Security, and Robotics, which is a niche area of mechanical engineering that uses Computer-aided engineering (CAE). Mechanical Engineering has a wide range of sub-disciplines such as materials science, marine engineering, aerospace engineering, automobile engineering, and many more. Being involved in many challenges and innovations across many areas makes mechanical engineering education a versatile branch of engineering.
Impact of Mechanical Engineers on society
Mechanical engineers make a huge difference to society by inventing new machines and appliances by the application of principles and problem-solving techniques, from design to manufacturing to the marketplace for any object. Mechanical engineering careers center on solving today's complex problems and creating future solutions in health care, energy, transportation, space exploration, climate change, and many more. Mechanical Engineering plays a vital role in manufacturing systems, ranging from the largest systems like cars, airplanes, refrigerators, and satellites to the smallest components like sensors and switches.
Endless Opportunities in Local and Global
Mechanical Engineering leaves a path to a stable and lucrative career that benefits society. There is a huge demand for mechanical engineers all over the globe. This rewarding career will not restrict you to local geography but allows you to find opportunities all over the globe. Many MNCs software firms also realized the importance of this green branch of engineering and started recruiting software programming engineers. The mechanical engineer will be highly valued for his transferable and invention skills. So, if you have a passion for Mathematics, Physics, and complex computations, then don't hesitate in taking up mechanical engineering as your career option.
Why join Mechanical Engineering at Miracle?
Miracle offers a 4-year B.Tech Mechanical Engineering programme, which is designed as per the requirements of the modern industry. The Department of Mechanical Engineering has state-of-the-art classrooms with sophisticated learning equipment. The classrooms provide students with a pleasant atmosphere for learning. In the coursework, the student will have the opportunity to master concepts such as Ethical practices of engineering, Dynamic Systems, CAD/CAM, CFD, Mechanical instrumentation, etc. Miracle has a sophisticated laboratory facility with the required setup for experimental work, making students feel like working on a real-time machine.
In addition, students will also be exposed to mechanical design using software, python programming, PLC programming, thermodynamics, and many other engineering concepts that provide hands-on lessons. The department has experienced faculty who are doctorates from premier institutes such as IITs and NITs. Every lab has a Lab Technician who helps the students to gain hands-on experience. As the demand for innovative mechanical devices continues to increase, now is a great time to earn a degree in mechanical engineering. So, why are you waiting? Join Miracle and fulfill your dreams!