Why is EEE one of the most sought-after disciplines in the field of Engineering?
June 17, 2022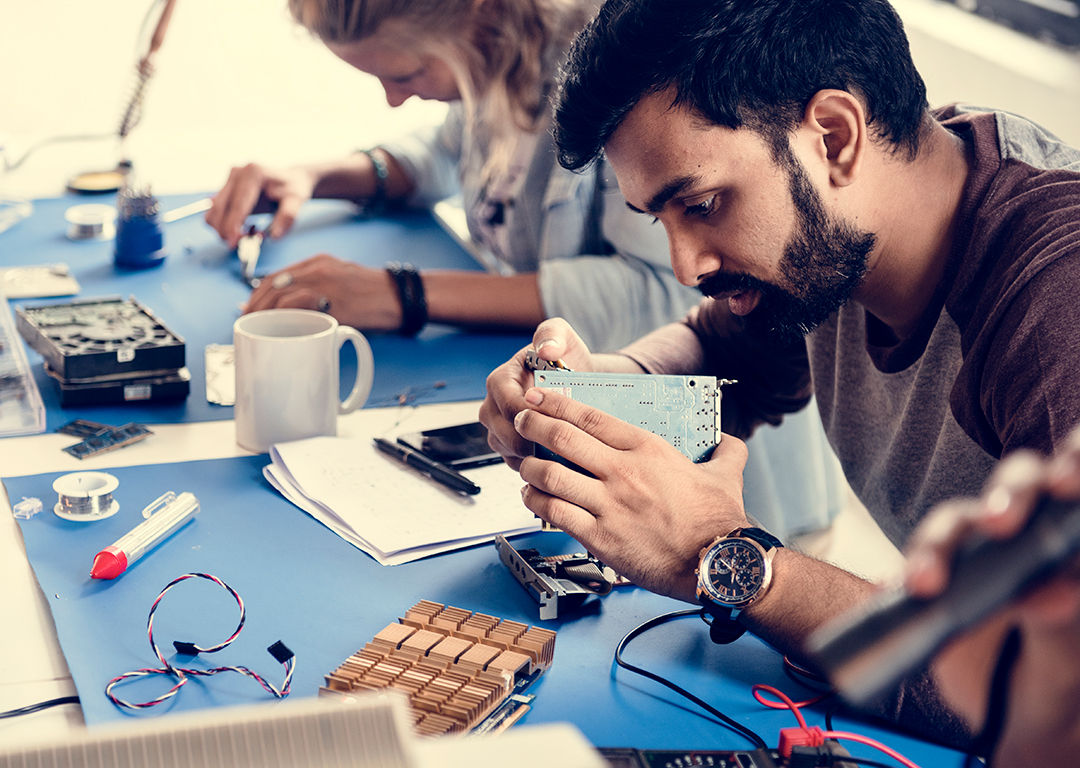 Electrical and Electronics Engineering (EEE) is a popular engineering course that deals with the technological aspects of electricity, especially the design & application of circuitry & electronic equipment. The four-year undergraduate programme imparts students with fundamental knowledge in core disciplines such as signal processing, control systems, radio frequency designs, electrical machines, and microprocessors. 
Why Miracle?
Apart from the regular curriculum, students can learn about how to develop new technologies to improve the electronics & communication systems. Other than this, the programme also offers students insights on how to use the latest computer interfacing technologies in instrument laboratories. With a balanced combination of theory and practical, this programme prepares students to skillfully design and test electronic circuits. Aspirants will also gain a good understanding of design techniques, electronics systems, and their uses in areas such as control telecommunications and consumer products.
About EEE Department:
The Department aims at being a world-class center in Electrical Engineering education through excellent teaching, applied research, and professional services. It maintains a high-quality teaching and learning process with the help of highly-qualified faculty. The department focuses on the overall development of the students by imparting knowledge and skill through projects and seminar presentations that encourage students' association activities, internships, and industrial visits. Laboratories are well-equipped, and students can update their practical knowledge with the help of technically strong instructors.
Program Objectives: 
Imparting sound engineering knowledge and managerial decisions based on ethical and professional standards

Hand-on experience working on emerging technologies with the ability to solve complex engineering problems

Designing solutions for complex engineering problems and system components or processes that meet the specified needs 

Applying appropriate techniques, resources, and modern engineering and IT tools to complex engineering activities
Jobs & Career opportunities:
Electrical engineering jobs represent over 25% of all available jobs in engineering. In India, almost 30% of the government jobs are in the Electrical Engineering sector in companies like BHEL, NTPC, SAIL, ISRO, GAIL, Power Grid Corporation of India, etc. Electrical & Electronics engineers can work in a wide range of fields such as power generation, electronics, computers & control systems, telecommunication, aerospace, and biomedical. EEE students can also find opportunities in leading private companies such as Crompton Greaves, Siemens, Cisco, Intel, Bosch, Hitachi, Jindal steel and power, reliance, I&T, TATA, and Samsung engineering.
Some typical job roles of EEE graduates are,
Electronics & Communication Engineer

Instrumentation Engineer

Design Engineer

Chief Engineer

Quality Control Engineer

Software Engineer

Development Engineer

Research Engineer
Final words: 
EEE is a growing and one of the most sought disciplines in the field of Engineering. With the advent of wireless technologies, there are abundant job opportunities available for skilled professionals. Also, the pay is good and there is excellent career growth in the industry.