6 Fascinating Reasons To Study CSE in B.Tech
August 13, 2021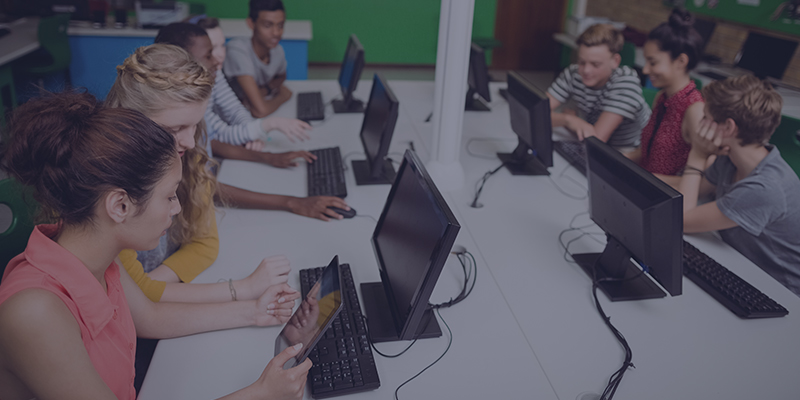 Engineering has always been at the top among the list of the most popular courses in India. Every year, millions of students enroll in this course to build a successful career ahead. However, when opting for specialization in engineering, choosing the right specialization is one of the key factors to ensure you have good chances for a better career in the future. 
Over the past decade, we have seen Computer Science becoming the most sought-after specialization among the other engineering streams. The reason? Well, there are many! 
Now, let us take a look at some of the most important reasons why Computer Science has become the most prominent specialization in the engineering field.
A High Demand Subject
Nowadays, almost every organization and business are having a digital presence, which means that the IT sector is witnessing the best-ever exponential growth when compared to other sectors. This increase has resulted in huge demand for computer science engineers and programmers, giving them a distinct edge over professionals from other fields. And there is no hesitation in saying that the graph is not going to go down in the future.
Lucrative Career Opportunities 
CSE offers more career opportunities and growth prospects than other B.Tech Streams. After completing your degree, you will find 'n' numbers of jobs. Top among them are Software Engineers, Database Administrator, Testing engineers, Computer Systems analysts, Web developers, and Project Manager. 
Scope for Creativity and Innovativeness
A sense of accomplishment comes from being able to build something from scratch and CSE supports creative work in many different fields. By proper understanding of various coding languages, you can gain the skills to create apps, software programs, and sound robots. Thus, there is a lot of scope for creativity and innovativeness, which is a valuable skill set in this digital era.
Placement Opportunities with Global Top Tech Companie
The most successful companies in the world are tech companies like Apple, Google, Microsoft, Wipro, Infosys, TCS, HCL, etc. These are known to be the dream companies for many engineering aspirants. Many students from various institutions will be hired by top IT firms every year through campus placements. So if your dream is to work with a world-class tech company, specialization in computer science engineering should be your first step!
Do CSE Graduates Have a Hefty Payscale?
Across India, the average B. Tech Computer Engineering salary ranges between Rs. 5.45 – 9.75 LPA based on graduates' skills. The average fresher entry-level pay scale ranges between Rs. 2.5-3.0 LPA. Software engineers with 1 – 4 years of experience receive a salary around Rs. 6 LPA, and whereas 5 – 9 years of experience earn around INR 8.5 LPA. Engineers with better skills and up-to-date knowledge are more likely to secure better salary packages.
What are the Global Opportunities for a CSE Student? 
Technology advancements around the world are offering potential benefits and opportunities. So, computer science engineering can be a good choice if you wish to work abroad. Most of the popular IT companies have their headquarters outside India and working there is a dream for engineering aspirants. Moreover, jobs for CSE graduates are not just restricted to tech companies but also every sector that uses technology, be it healthcare, retail, telecommunication, manufacturing, etc. 
Ready to study Computer Science?
I wish you had enough reasons to choose Computer Science as your specialization in B. Tech. If you think you're ready to handle a computer science degree program, then start planning now and be a part of the ever-growing team of IT specialists.